WE ARE GEARED TO SUPPLY YOU EFFICIENT QUALITY PRODUCTS
Welcome to CLEAN FILTER INDUSTRIES PVT. LTD.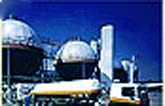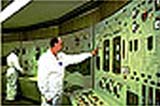 CLEAN FILTER INDUSTRIES PVT. LTD. combines the expertise of over a decade and a half to deliver and install a wide range of air filtration units meeting the critical needs in various sectors of application.
Our products are widely used in the man-made fibre industry, thermal and nuclear plants, fertilizer plants, cement manufacturing units, pharmaceutical laboratories, etc . In fact, our organizations figures in the approved lists of various industrial consultants such as UHDE INDIA LTD. MUMBAI, DEVELOPMENT CONSULTANTS ( DCL ),DASTURCO, EIL, MECON and EPIL for their various projects.