Air Pollution Control Equipment
Fume Extractors & Dispensers
We are fabricating different types of Fume Extractors and Dispenser which are available in different suction capacities. These are mostly used for Chemical Fumes Generated in the their work place. The fumes are filtered to give out clean and healthy air from this unit.
The features of these Extractors and Dispensers are:
Available in different specifications
High suction capacity
Heat resistant
Corrosion resistant
Can be easily installed
AIR WASHER UNIT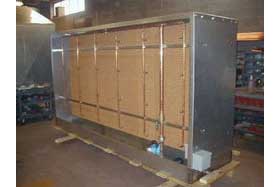 We manufacture and export a range of air washer. The typical applications are in textile mills, jute mills, air cooling and ventilation requirements. They are available in modular designs (panel type) and standard units.
CYCLONE SEPERATORS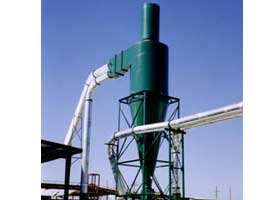 Fiber and dust will exist, and our separators may be used in place of or in front of filters. This allows for larger particles to be broken down before the air is filtered. Also, cyclone separator systems are used to separate two immiscible fluids with different densities within a confined amount of space.